Wow, i checked back my previous post, I blogged a grand total of 3 post on the previous post. Lazy to the max! I guess facebook updates had somehow replaced my blog updates. Year 2011 was like a flash and now, today is the first day of year 2012 already. I think 2011 was very much better than 2010. If at the end of the year 2010 i was NOT looking forward for Christmas, New Year and Chinese New Year, this year i changed. I am so looking forward to it. I can say Year 2011 was much better than i had expected :)

1. Went for Krabi Trip at early of the year. It was a trip full of laughters and impossible missions. Very crazy, very fun and very memorable. A little sad because this could be the final trip to be done in large group. Highlights of the trip:
- Kayak the whole island against the current. Arm sore like hell. But very satisfying.
- Climbed 1237 of stairs to Tiger Cave. Very crazy. But the view up there was breathtaking, especially the view of faraway of approaching storm.
- Walked to Blue Lagoon from Emarald park for 3km, bare foot. Very damn stupid ;D and nothing spectacular except the geli feeling of stepping of muddy soil ish...
- Massage every night wheeee~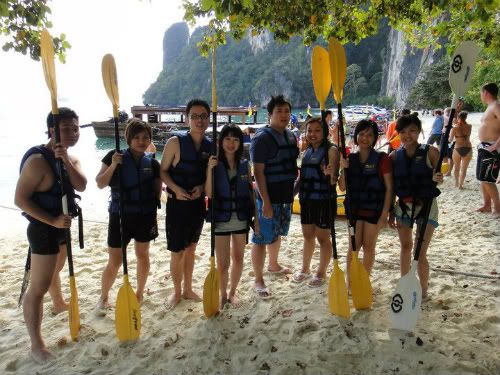 2. Had a festive CNY, with almost everyone wear cheongsam. First ever CNY comment that I am slightly slimmer, yup, only slightly wtf
3. Welcoming these two cute little boy. Baby Ryan and Baby Lucas.
4. Visited Sungai Lembing for the first time. and Second and Third time in half a year. Why like that, but none of the visit i got to watch perfect sunrise.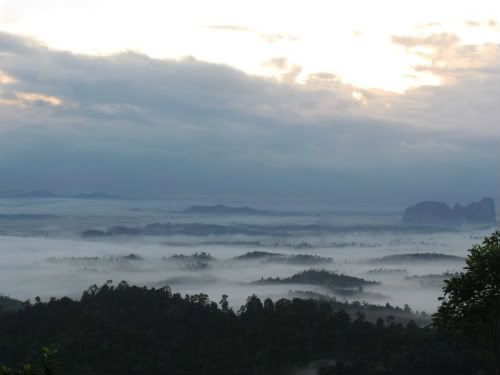 5. Start participating in run events. Did Standard Chartered, Shape, BSN and Nike Run for the second half of the year. Did 5km most of the time. Am targeting another 5 runs next year. Could be a little freak for joining so much of runs, but it was good for me. Simply because, it gave me more motivation to train running frequently. Hence, better health and maybe fitness and probably less fat :D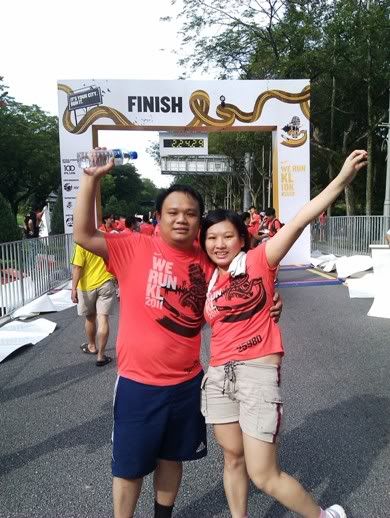 6. Fall in Love. Earlier of the year, I was telling myself to enjoy and appreciate every single moment whenever i'm out because i wont know when Mr. Right will reach me and things are going to change. And Bamm...love came to search me when i least expect it.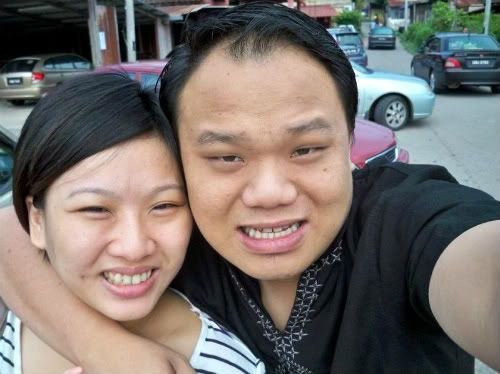 7. Visit to Cambodia, only with PY. Very scenic Angkor Wat, it is one of the magnificent scene sunrise seen i will never forget. The pink purple hue of sky as the backdrop of the emerging Angkor Wat grand temple. Not forgetting the long distance bicycle cycling under thunderstorm and a foot deep of water level. Very unforgettable trip.
8. Bought an awesome new queen bed. Worth every cent paid. No more sleeping on floor. Trying to have better living for self reward. I think it reduces my backpain.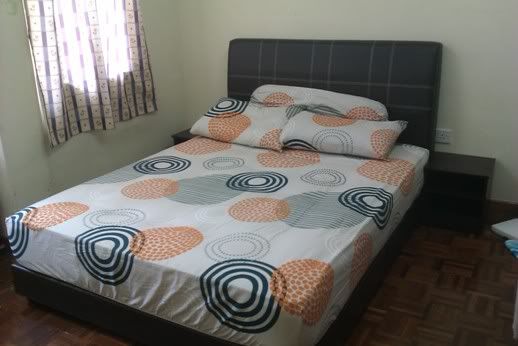 9. Definitely cook more and bake more. Made awesome Mango Lou, chocolate cake and Dumpling.
10. Swim more previously. Attempted to swim in full size swimming pool twice weekly.
11. Start to read books. Bought some much of books this year. Read:
- Dan Brown's Angel and Demons; and The Lost Symbol. Interesting.
- Did The Sister Keeper halfway, stopped because I think i strained my eyes too much from reading from screen and too kiam siap to buy a book i that i had read first half of it.
- Done Coffession of Shopaholic. Funny and witty.
- Half way reading Empress Orchid. Was interesting a the beginning on how she attempted to enter Forbidden City. And Now a bit draggy when it talks about wars blerghh...
- More to go on year 2012: Thousand of Splendid Suns, The Love Peony, Looking forward to get Life of A Pi, Steve Jobs biography, more Dan Brown's.
12. Shyan's convocation.
13. Had a Lee's siblings buffet session. Eat eat eat!
Continue Reading...